Vermouth
Saison Fallen Quinces Vermouth
$69.00
Made using Moscato from a 30-year-old vineyard on the banks of the Murray in Rutherglen, 'Fallen Quinces' uses pineapple quinces, saffron, blood orange, bay leaf, dried jasmine flower, rhubarb root, Australian wormwood, and caramelised quince sugar. The vermouth is then left to age on burnt quinces.
ADD TO CART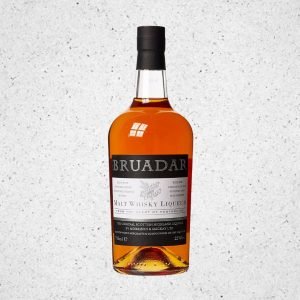 Whisky
Morrison & MacKay Bruadar
$55.00
Formerly known as Scottish Highland, Bruadar is a Scottish malt whisky liqueur flavoured with honey and sloe berries. Bruadar is the Scottish Gaelic word for "dream", and this dreamily smooth liqueur is wonderfully well balanced without being overly sweet. Honeyed, rich nose with floral aromas, hints of porridge oats and berry fruit.
ADD TO CART