Last Man Standing
Last bottles on our shelves, grab them if you're quick. First come, first serve - let's see who has the fastest fingers!
Bubbles
A work of art or a celebratory drink for life's precious moments? We've whipped up a fine selection of traditional method sparklers, pet-nat, and 'prosecco'.
Bubbles
Blood Moon 'Rise' Pet Nat 2021
$55.00
A marriage of the Italian varietals, Fiano and Vermentino, to make a fun and delicious Pet-Nat. Lemony and white peaches on the palate. Perfect poolside sip.
ADD TO CART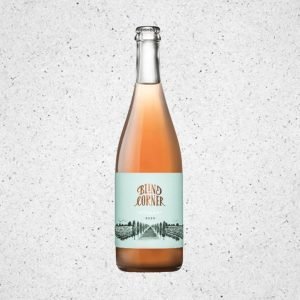 Bubbles
Blind Corner Petillant 2022
$68.00
Here, Chenin Blanc sees wild ferment in barrels and then has a bucket of Shiraz fired into it to kick off the in-bottle bubbles. The Shiraz gives just enough fuel to make sure the pressure is perfect and the flavors are bang on. Delicious stuff.
ADD TO CART
Bubbles
Domaine Simha 'Paysan' Pet Nat 2020 (500ml)
$68.00
A very fun, characterful and positively challenging pet-nat with tremendous character and playfulness. Most likely this kind of wine isn't everyone's cup of tea, but is truly a raw expression of nature. Not funky or "natty" in any way, but rather very clean, precise and finely crafted. It is definitely ready to drink now, but it will be interesting to see how this will develop over the next couple of years.
ADD TO CART
So Fresh, So Clean
Aromatics, liveliness, mouth-watering acidity. Here you'll get it all. Just pure deliciousness in a glass, from well-known grape varieties such as Sauvignon Blanc and Pinot Gris, to some more unexpected, but nonetheless delightful examples of Assyrtiko and Vermentino.
Queen Chardonnay
If it's well-made, Chardonnay can be extraordinary. Covering a wide range of styles, Australian producers have found a way to bring this grape under a spotlight, in a class of its own.
Rosé Wines
Rosé's fame appears to be relentless, and drinking rosé is no longer constrained to the summer season. Perfect when you want bright, refreshing and peppy.
Rosé Wines
Tomfoolery Trouble & Strife 2021
$52.00
Light salmon pink in the glass. Pleasant, sort of sweet aromatics - cranberry, candied cherry, raspberry. Very fruit-driven on the palate as well. Simple, refreshing, light. Alcohol is much lighter compared to the 2019 vintage, giving way to a lot more acidity. Great wine, works well at the price.
ADD TO CART
Rosé Wines
Amato Vino Pink Moon 2020
$69.00
Translucent cherry color. Fragrant and very expressive nose with aromas of sweet red cherries, sour cranberries, burnt herbs, ripe blackcurrant and a lift of VA that won't bother anybody. Sleek, medium body with a brush of tannins and crisp acid. Strong savoury core.
ADD TO CART
Rosé Wines
Frederick Stevenson Rosé 2020
$62.00
Fruits and florals play around on the nose, very aromatic and enjoyable stuff. Dry with a beautifully integrated acidity, just enough to highlight the bright fruit. Long finish. A great rosé that has definitely shot up into our top 3. Don't expect humongous complexity, but expect that you could smash two bottles of this easily on a Sunday morning.
ADD TO CART
Orange Wines
Everything from naturally opulent grapes to those that get their funk from months of skin contact. Texture, body, fragrance, and most importantly – adaptability to nearly every dish you bring to the table.
Orange Wines
La Petite Mort VMR 2021
$73.00
A beautiful blend from Viognier, Marsanne and Roussanne. The Viognier gives fruit and perfume while the Marsanne lends it's waxy texture and the Roussanne gives a hint of savouriness. Bottled un-fined and un-filtered. A unique, delicious, amber wine.
ADD TO CART
Pinot(esque) Noir
These wines are uncomplicated, but far from simple, and display the most generous notes of fruit. Expect delicacy, length, harmony and finesse.
Cabernet & Co
Cabernet Sauvignon's home lies in Bordeaux, but Australia has written its own success story with this grape and its blending partners.
Heavy Hitters
Here, we've cherry-picked the cream of the crop of the most robust, richest wines found in Australia, destined to be firm crowd-pleasers.
Sweet Spot
Topper's Mountain Tinta Roriz 2010 (500ml)
$64.00
Tinta Roriz aka Tempranillo originates from Rioja, but it is also widely spread in Portuguese wine regions in Douro River Valley where it makes one of the five main blending components of famous fortified Port wines. Topper's vintage Tinta Roriz is fresh and sweet on the nose with dominating aromas of strawberry jam, blueberries, roasted walnuts, roasted almonds and a hint of coffee. The wine spent 9 years in an old barrel to develop a complex aromatic profile and sensationally silky texture.
ADD TO CART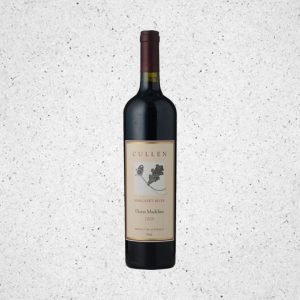 Vintage Classics
Cullen Diana Madeline 2008
$465.00
Deep ruby red in the glass with slight garnet hues. Aromatics are so subtle, yet there is so much depth here - primary notes of black cherry, blackcurrant, blackberry followed by secondary tones of cedar, vanilla, tobacco and just a splash of bottle aging in the form of dried herbs. Powerful structure here, but doesn't jump out or try to knock you out. No, this is Godfather elegance all the way. Tannins are ripe, but only just. Acidity is creating a perfect backbone for all the concentration to be carried to the long finish line.
ADD TO CART
Vintage Classics
Lethbridge Hugo George 2006
$199.00
A simply stunning Chardonnay influenced by white Burgundy. Textbook example of how good Geelong Chardonnay ages. There are no signs of decline whatsoever, but instead the wine has reached its apogee of stunning richness, complexity and opulence. It feels relatively big and quite round, yet it doesn't come across as heavy nor flabby because of its balanced acidity and bright, almost trebly minerality, balancing the weight and richness wonderfully. So very lovely. Tremendous value at this price.
ADD TO CART
Vintage Classics
Wynns 'Michael' Shiraz 2012
$269.00
The 2012 Michael shows distinctive Wynns Coonawarra red fruit characters with fine silky tannins. This is a wine with medium or long term cellaring potential made from best Terra Rossa Shiraz Vineyards.
ADD TO CART