Bubbles
A work of art or a celebratory drink for life's precious moments? We've whipped up a fine selection of traditional method sparklers, pet-nat, and 'prosecco'.
So Fresh, So Clean
Aromatics, liveliness, mouth-watering acidity. Here you'll get it all. Just pure deliciousness in a glass, from well-known grape varieties such as Sauvignon Blanc and Pinot Gris, to some more unexpected, but nonetheless delightful examples of Assyrtiko and Vermentino.
Queen Chardonnay
If it's well-made, Chardonnay can be extraordinary. Covering a wide range of styles, Australian producers have found a way to bring this grape under a spotlight, in a class of its own.
Rosé Wines
Rosé's fame appears to be relentless, and drinking rosé is no longer constrained to the summer season. Perfect when you want bright, refreshing and peppy.
Orange Wines
Everything from naturally opulent grapes to those that get their funk from months of skin contact. Texture, body, fragrance, and most importantly – adaptability to nearly every dish you bring to the table.
Orange Wines
Nikau Amphora Granite 2020
$139.00
Hazy orange in the glass. Bright aromas of green apple, lime, lemon zest, tangerine and some white flowers. Lightning strikes on the palate with an acid we can't remember tasting so high in an Australian wine. But no fear - this zippiness is balanced out perfectly with the fruit and low alcohol, it just needs a lot of time to integrate and become fully enjoyable. Drink starting 2023 and for the next 20 years easily.
ADD TO CART
Orange Wines
Jauma 1000 Fires 2021
$85.00
Aromas of Chenin dominate here - ripe peach, honey, yellow apple. Hints of sea salt and roasted nuts. Well-knit on the palate, concentrated, but juicy at the same time.. Long finish. We see this going with nothing else but an anchovy pizza and rainy days of Netflix & chill. You just have to find somebody that likes anchovies.
ADD TO CART
Pinot(esque) Noir
These wines are uncomplicated, but far from simple, and display the most generous notes of fruit. Expect delicacy, length, harmony and finesse.
Cabernet & Co
Cabernet Sauvignon's home lies in Bordeaux, but Australia has written its own success story with this grape and its blending partners.
Heavy Hitters
Here, we've cherry-picked the cream of the crop of the most robust, richest wines found in Australia, destined to be firm crowd-pleasers.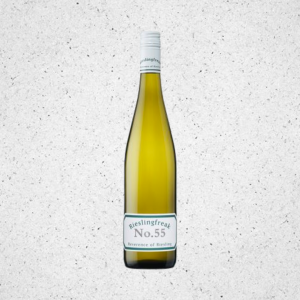 Sweet Spot
Rieslingfreak 'No.55' Clare Valley Growers Off-Dry Riesling 2022
$48.00
Rieslingfreak No.55 is an off-dry expression of the finely balanced compatibility between the richness and generosity of the fruit from the family vineyard in White Hutt, and the lean, mineral-driven elegance of the fruit from Polish Hill River. The natural sweetness of this off-dry style adds an unctuous richness to the mid-palate, while the driving natural acidity imparts a crisp, clean finish. The wine shows great fruit, texture and balance. Vibrant and intensely perfumed, with apple blossom, nectarine, freshly-sliced grapefruit, and lemon…
ADD TO CART
Sweet Spot
Topper's Mountain Tinta Roriz 2010 (500ml)
$65.00
Tinta Roriz aka Tempranillo originates from Rioja, but it is also widely spread in Portuguese wine regions in Douro River Valley where it makes one of the five main blending components of famous fortified Port wines. Topper's vintage Tinta Roriz is fresh and sweet on the nose with dominating aromas of strawberry jam, blueberries, roasted walnuts, roasted almonds and a hint of coffee. The wine spent 9 years in an old barrel to develop a complex aromatic profile and sensationally silky texture.
ADD TO CART